Va Historic Home and Farm for Sale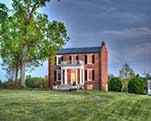 Fluvanna County Va Farm with historic home on 131+/- acres. $1,300,000.
---
Horse Farm for Sale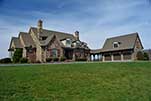 Shenandoah Valley Horse and Cattle Farm for Sale on 192+/- acres with lovely stone home and six-stall barn.This lovely Virginia farm for sale has been reduced to $1,800,000.
---
Virginia Farm for Sale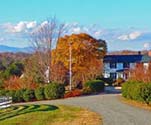 Virginia Farm for Sale on 150+/- acres with estate quality home and Rapidan River frontage. Offered for $2,300,000.
---
Virginia Riverfront Farm for Sale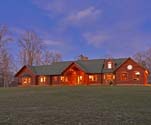 RiverView Farm on 182+/- acres with cypress log and post and beam home overlooking the North Anna River. Offered at $1,550,000.
---
Albemarle County Va Farm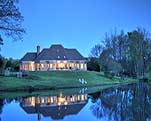 Albemarle County Va Farm with 91+/- acres offers exceptional one-floor living. Offered at $1,500,000.
---
Farm in Virginia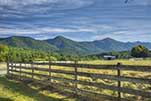 Shenandoah Valley Farm on 358+/- acres. Extremely private but not remote. Offered at $2,390,000.
---
Virginia Cattle Ranch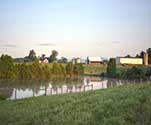 Orange County Va Farm with 350+/- acres in the beautiful Somerset estate area. Perfect cattle and hay farm. Offered at $4,450,000.
---
Charlottesville Virginia Farms for Sale
Are you searching for a beautiful and productive farm in Charlottesville, Virginia? CentralVaFarms.com showcases the finest farms for sale in Virginia and enables you to easily search to find the ones that best meet your needs. If you have a particular acreage need, then you should visit Charlottesville Farms and Land. Want to learn more about the Virginia farm real estate market? Contact us we love talking about farms for sale in Virginia!
If you want to search by map or save your favorite homes and farms, checkout our new website, CharlottesvilleVirginia.com!
Gayle Harvey Real Estate, Inc. is your source for buying and selling farms in Charlottesville, Virginia and the surrounding counties.
---
Why Buy a Farm in Charlottesville?
Charlottesville quite often finds itself at the top of the list as one of best places to live in the United States. The lifestyle in the area is a nice blend of city meets country. Within minutes of the charming Charlottesville downtown pedestrian mall, you can be picking apples at an orchard, tasting wine at a vineyard or buying grass-fed meat and organic vegetables at a farm market. Supporting the local farm community is very important to the residents of central Virginia. In fact, the area is one of the leaders in the country in the farm to table movement. Just visit the area restaurants and you will find an amazing array of local food products prepared to perfection! With the various farmers markets in the area, you too, can easily stock up on the freshest fruits and vegetables. Community Supported Agriculture, CSA, is also gaining popularity in the central Virginia region and through these CSAs you can have your own garden fresh produce delivered to your door!
Some of the most fertile Virginia land can be found between the eastern slopes of the Blue Ridge Mountains and the gently rolling hills of the central Piedmont. This area is renowned for its pastoral and beautiful horse farms yet Central Virginia also serves as home to many internationally acclaimed vineyards, top-producing beef cattle operations, large grain operations, various types of crop land, as well as a multitude of family farms with every type of animal and crop possible.
Regardless of whether you are searching for commercial farm land, a grand Virginia estate or a small hobby farm, CentralVaFarms.com is your connection to the most up-to-date farms for sale in Virginia. You might also like to visit our other websites for Horse Farms for Sale or Cattle Farms for Sale. If you would like to receive updates on Charlottesville area farms as they come of the market, send us an email and describe your ideal Virginia farm and we will send you notices whenever a farm meeting your criteria comes on the market.
Gayle Harvey Real Estate, Inc. is dedicated to bringing you the most up-to-date and comprehensive list of Farms for Sale including the counties of Albemarle, Madison, Greene, Nelson, Fluvanna, Louisa, Orange, and Buckingham Counties as well as Augusta County which is located in Virginia's beautiful Shenandoah Valley.
If you have a preferred county for locating your new farm, you may wish to visit our county websites. Click on the county of interest in the map below.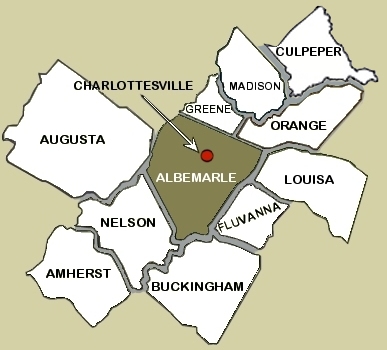 Charlottesville's Farm Realtor
Be sure you select a Realtor who understands farming. Gayle Harvey has over 20 years of hands-on experience with horticulture, cattle and horses as well as holds the prestigious Accredited Land Consultant (ALC) designation and is the only Realtor in the Charlottesville area and among the 15 Virginia farm and land realtors that have achieved this designation. Regardless of whether you are seeking a commercial farming operation or are looking for a hobby farm, Gayle can help you with not only the real estate purchase but also by giving you guidance on how to make the most of your investment through various government programs, leasing opportunities and etc. Contact Gayle today to begin your search for your ideal farm in Virginia!
Virginia Farm for Sale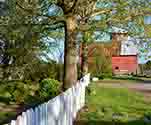 Large acreage(683+/- acres) in Buckingham County offers 100+/- acres farmland and the balance in timber. Offered for $1,650,000.
---
Hebron Valley Farm for Sale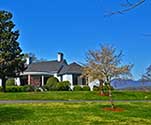 This beautiful Hebron Valley Farm offers 78+/- acres with lovely home, fertile farm land & frontage on the Robinson River. Offered for $1,550,000.
---
Culpeper Farm for Sale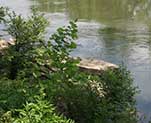 Quail Haven Farm, offers 219+/- acres with frontage on the Rappahannock River. Offered for $765,000.
---
Virginia Horse Farm for Sale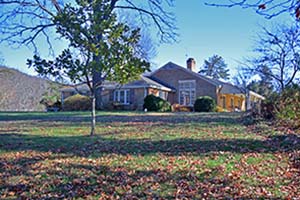 Mars Hall, located between Barboursville and Gordonsville is a small horse farm on 49+/- acres. Offered for $825,000.
---
Virginia Cattle & Crop Farm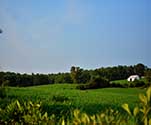 Virginia Crop and Cattle Farm on 194+/- acres in Fluvanna County. This Virginia Farm's price has been reduced to $950,000.
---
Nelson County Estate
PRICE REDUCED!
Beautiful Virginia Estate Home consisting of of 327 acres in Nelson County on the James River. This Virginia Farm is perfect for cattle, crops and horses. Under Contract.
---
Madison County Va Farm

Madison County Va Farm with 664+/- acres perfect for most livestock and horses. Offered at $4,500,000.
---
Land in Albemarle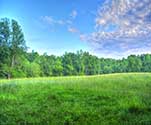 Albemarle County Virginia Land with 307+/- acres. Only twenty minutes from Charlottesville. Offered at $1,390,000.
---