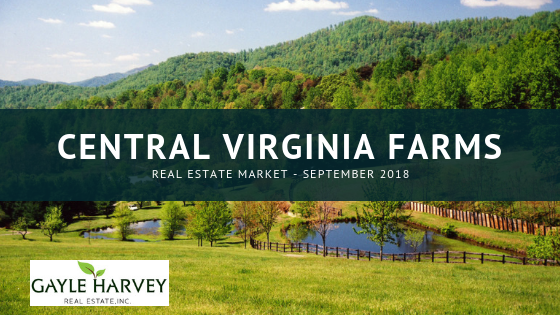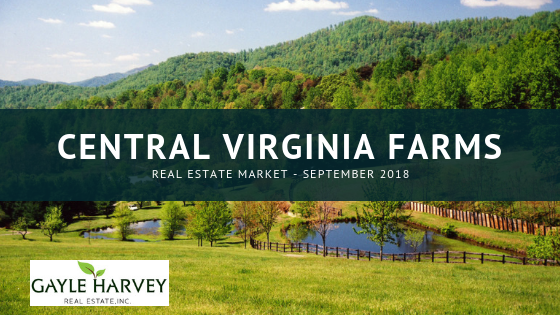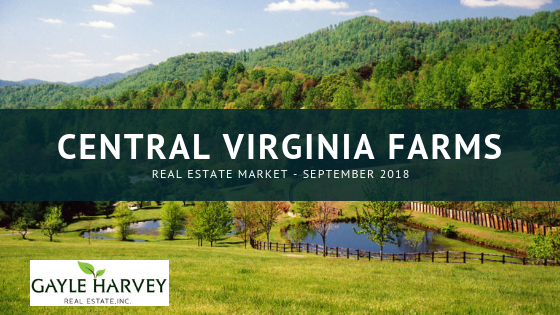 Keep tabs on the real estate market trends for farms in Central Virginia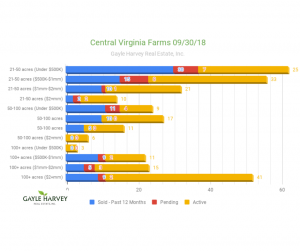 (This market report includes information through 09/30/2018 for the counties of: Albemarle, Buckingham, Fluvanna, Greene, Louisa, Madison, Nelson, and Orange.)
Our current numbers continue to show that small farms, 21-50 acres, are the most abundant here in Central Virginia, as they account for the largest number of sales and active listings.
Right now, there are a large number of active listings for farms over 100 acres. With year-to-date sales for this size of farm sitting at a mere nine total, this indicates not only will sellers most likely be waiting a while for an offer, but buyers will have a good selection to choose from and possibly more negotiating power behind their offers.
Check back in each week as we break down the numbers by individual county.
In the meantime, if you have any questions about this market report and how it might impact your decisions when buying and selling a farm, please reach out to me. I would love to answer your questions and help you make the most informed decisions possible when buying or selling. Contact me, Gayle Harvey, at Gayle@GayleHarveyRealEstate.com or 434-220-0256.