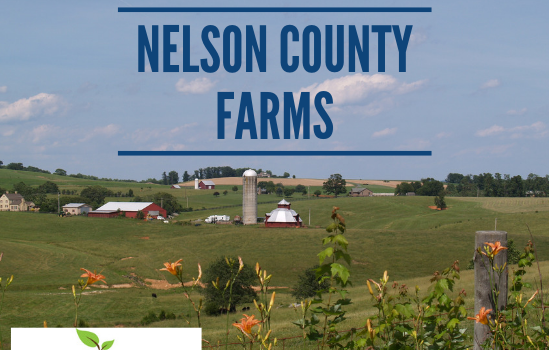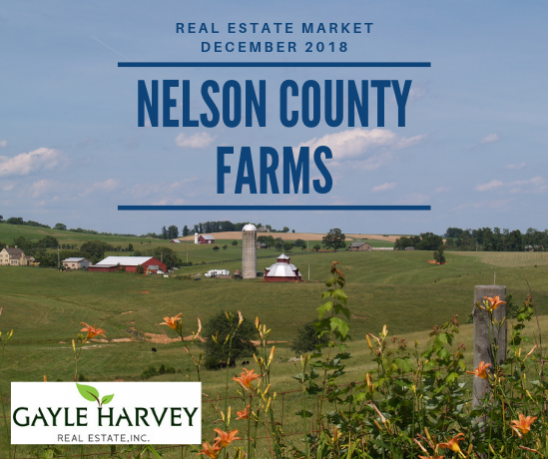 Latest Market Information for Farms in Nelson County, Virginia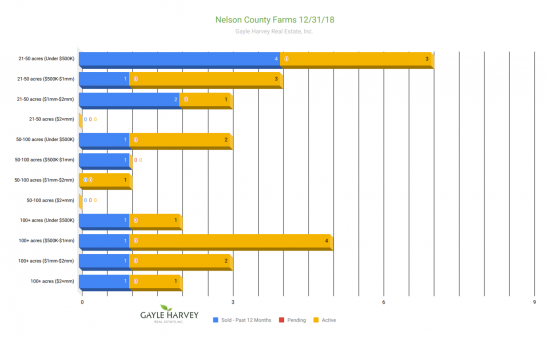 (This real estate market report includes information through 12/31/2018 for Nelson County, Virginia.)
Nelson County, VA farm listings are dispersed evenly in size, ranging from small farms under 50 acres, mid-size farms between 50 and 100 acres, and large farms over 100 acres. Small and large farms do have a few more active and sold listings than mid-size farms.
At year end, there were seven total active small farm listings with a total of seven sales in the past twelve months. There were eight active listings for large farms with four sales in the past year. Mid-size farms saw the least amount of market activity with just 3 listings and two sales in the last twelve months.
Small farms in Nelson County are mostly selling for under $1 million in price, with a few priced under $2 million. Large-sized farms are running the spectrum of sold prices from under $500K to over $2 million.
Knowing the current conditions of the local real estate market is the first step when preparing to buy or sell a farm. If you have questions about how the market conditions can impact your upcoming farm purchase or sale in Nelson County or any part of Central Virginia, I would love to answer them for you and help guide you through the process. Contact me, Gayle Harvey, at Gayle@GayleHarveyRealEstate.com or 434-220-0256.
If you're looking for information on farms in other parts of Central Virginia, you can find that here:
Albemarle County Farms – Dec. 2018
Madison County Farms – Dec. 2018
Orange County Farms – Dec. 2018
Buckingham County Farms – Dec. 2018
Fluvanna County Farms – Dec. 2018
Greene County Farms – Dec. 2018