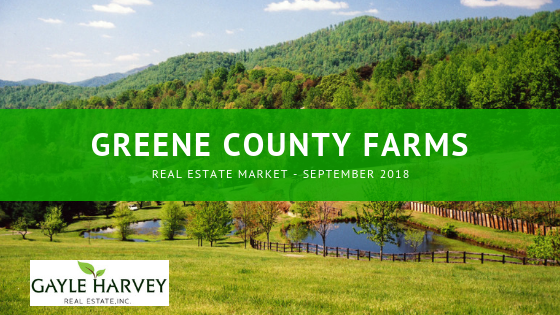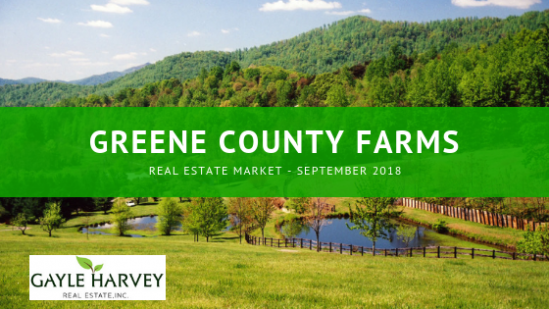 Latest Market Information for Farms in Greene County, Virginia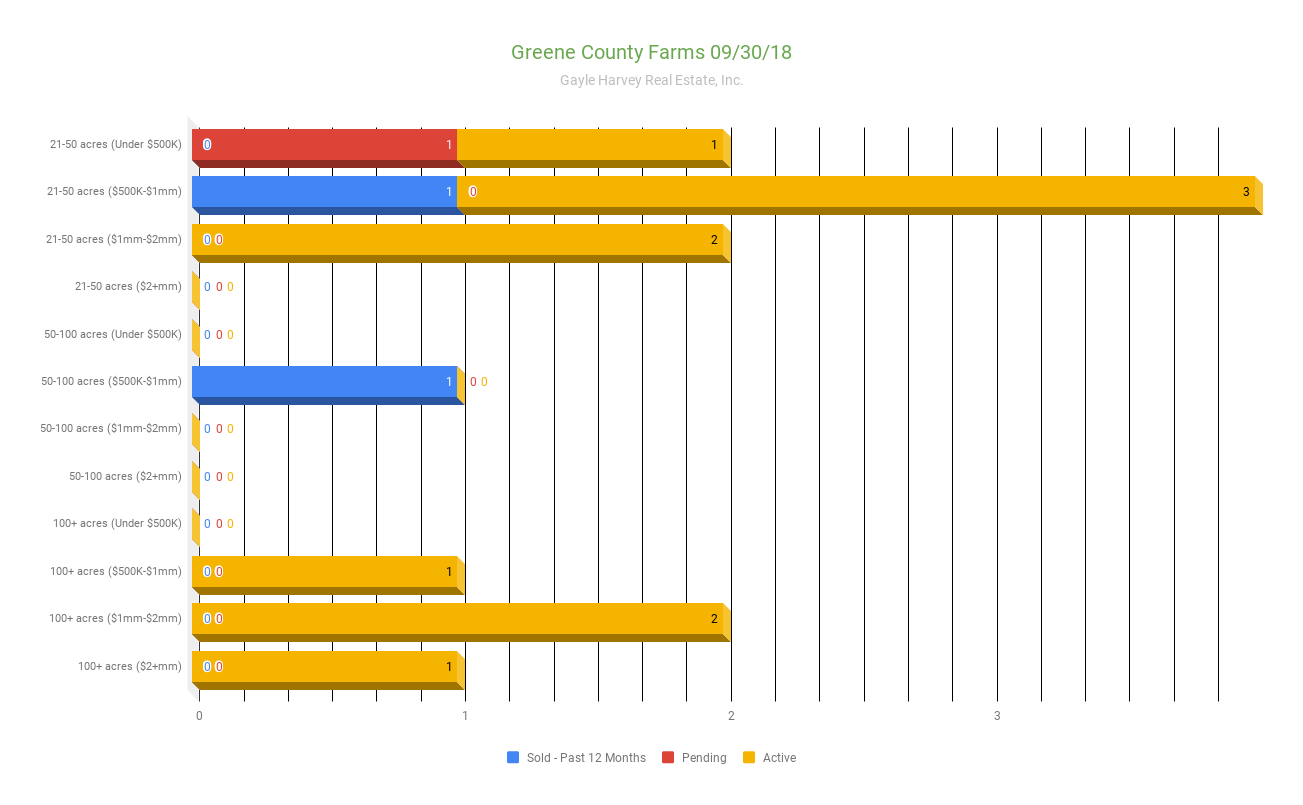 (This real estate market report includes information through 09/30/2018 for Greene County, Virginia.)

There are a handful of farm listings available in Greene County, Virginia with the most being small farms, between 21 and 50 acres.
There are only two farm sales showing for the past 12 months, with one pending sale.
There are four active listings for large farms (100+ acres) in Greene County, with zero sales for farms of this size within the past 12 months.
If you have any questions about this real estate market information, or would like to talk about buying or selling your Greene County farm, please contact me at Gayle@GayleHarveyRealEstate.com or 434-220-0256.
If you're looking for information on farms in other parts of Central Virginia, you can find that here:
Central Virginia Farms – September 2018
Albemarle County Farms – September 2018
Madison County Farms – September 2018
Orange County Farms – September 2018
Buckingham County Farms – September 2018
Fluvanna County Farms – September 2018