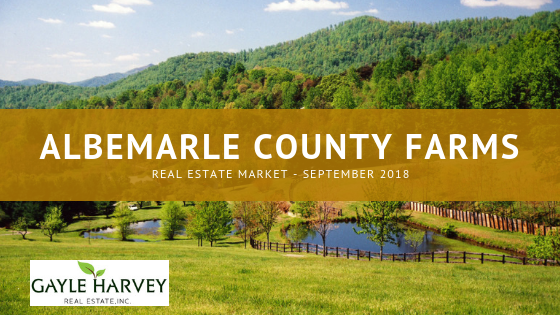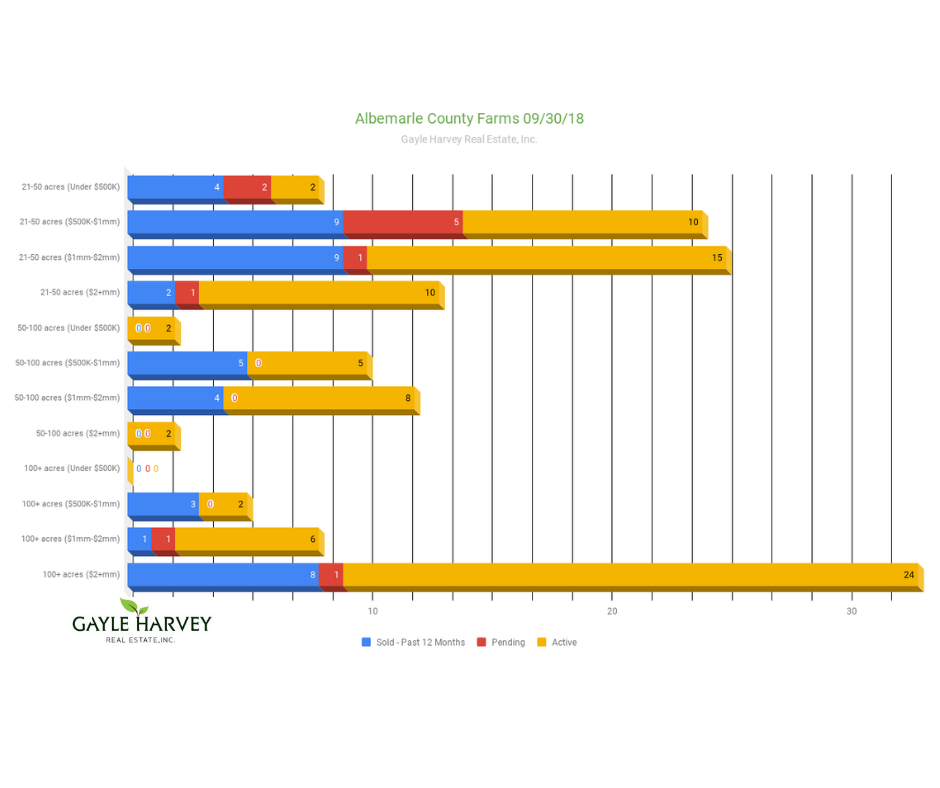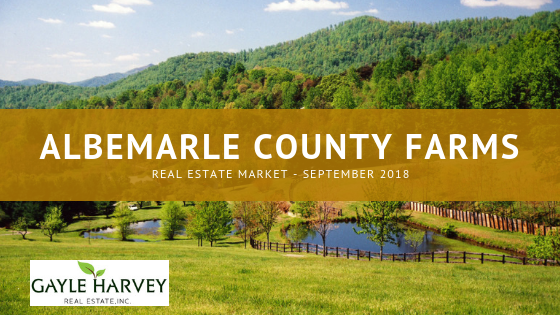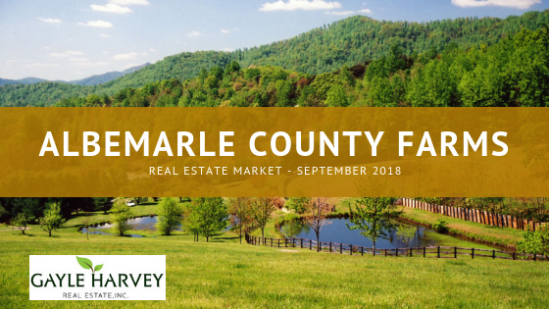 Latest Market Information for Farms in Albemarle County, Virginia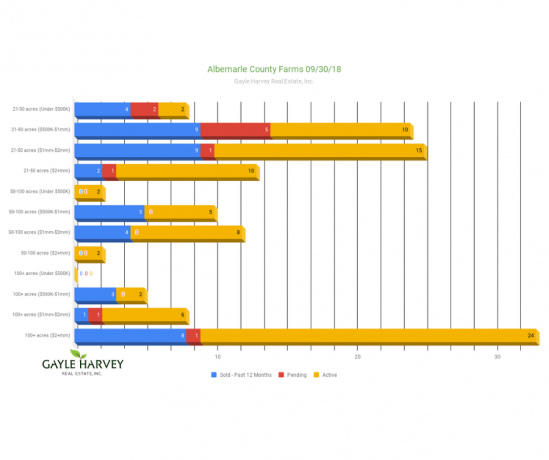 (This real estate market report includes information through 09/30/2018 for Albemarle County, Virginia.)
Farms between 21-50 acres had the highest sales over the past 12 months in Albemarle County, with the majority of these farms ranging in price between $500,000 and $2 million.
While small farms are the front-runner, large farms (over 100 acres) are close behind with 8 of the 9 sales in the past 12 months for all of Central Virginia.
Inventory of farms in Albemarle County is abundant, creating a buyer's choice situation. If you're wondering what this means for you as a seller, or how to best leverage the current market as a buyer, I would love to answer any questions you have. Contact me, Gayle Harvey, at Gayle@GayleHarveyRealEstate.com or 434-220-0256.
If you're looking for information on farms in all of Central Virginia, you can find that here:
Central Virginia Farms – September 2018