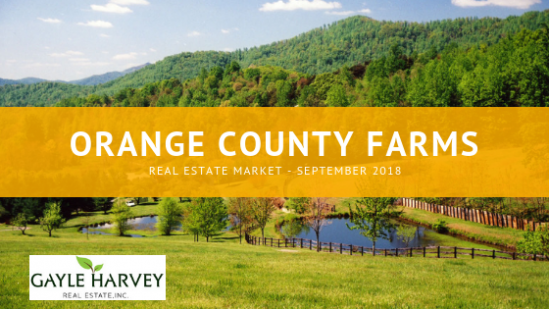 Latest Market Information for Farms in Orange County, Virginia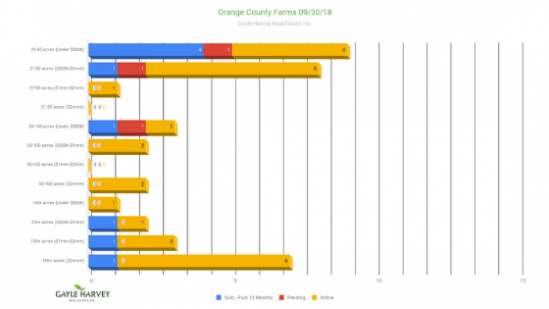 (This real estate market report includes information through 09/30/2018 for Orange County, Virginia.)
There are currently a total of 28 farms listings active, with the 12-month sales at a total of just nine.
Small farms (50 acres and under), listed at $1 million and under, make up a large part of the current active listings in Orange Country.
Of note, there are ten large farms, over 100 acres, sitting on the market right now, with only 3 sales in the past 12 months.
Mid-size farms, 50-100 acres, are the most scarce in Orange County, with only five active listings, one sold in the past 12 months, and one currently pending.
It's always a good idea to keep an eye on the market and other listings when you are thinking of buying or selling a farm.  If you're wondering which key factors to pay attention to and how that impacts your decision making, I would love to talk and help answer your questions. Contact me, Gayle Harvey, at Gayle@GayleHarveyRealEstate.com or 434-220-0256.
If you're looking for information on farms in other parts of Central Virginia, you can find that here:
Central Virginia Farms – September 2018
Albemarle County Farms – September 2018
Madison County Farms – September 2018