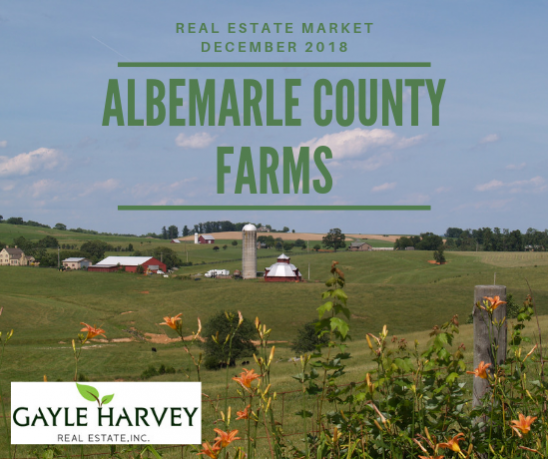 (This real estate market report includes information through 12/31/2018 for Central Virginia, Albemarle County.)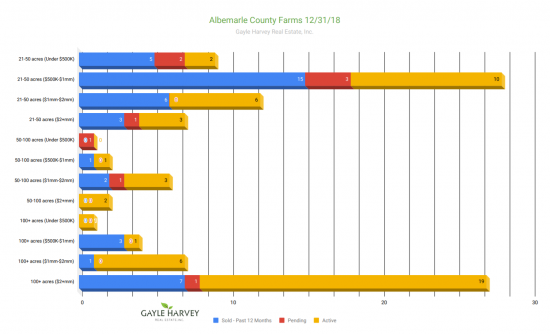 Small Albemarle County farms, between 21-50 acres, had the highest number of sales over the past 12 months in Albemarle County, with the majority of these farms ranging in price between $500,000 and $1 million.
While small farms are the front-runner for sales, large farms (over 100 acres) are in the lead for active listings. At year end, there were a total of 27 active listings for farms of this size. The inventory of large farms in Albemarle County is abundant, creating a buyer's choice situation. With only a total of eleven sales in 2018 for large farms, the market is proving to be very slow for large farms right now in Albemarle County.
If you're wondering what this means for you as a seller, or how to best leverage the current market as a buyer, I would love to answer any questions you have. Contact me, Gayle Harvey, at Gayle@GayleHarveyRealEstate.com or 434-220-0256.
If you're looking for information on farms in all of Central Virginia, you can find that here:
Central Virginia Farms – December 2018